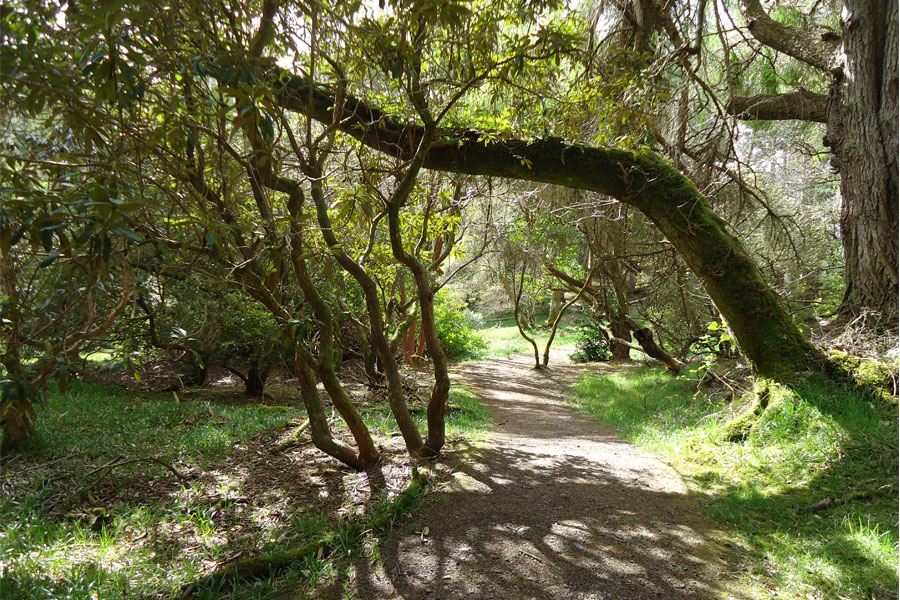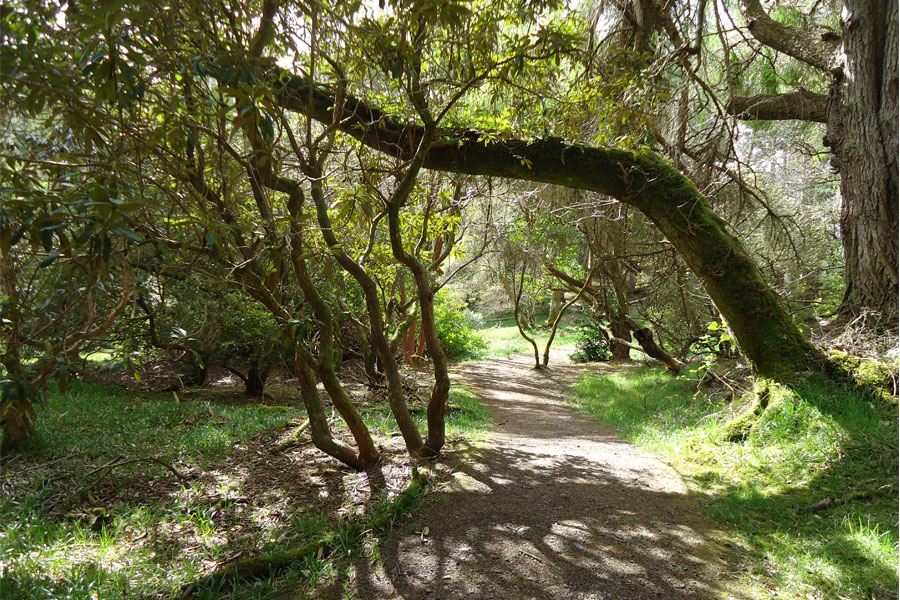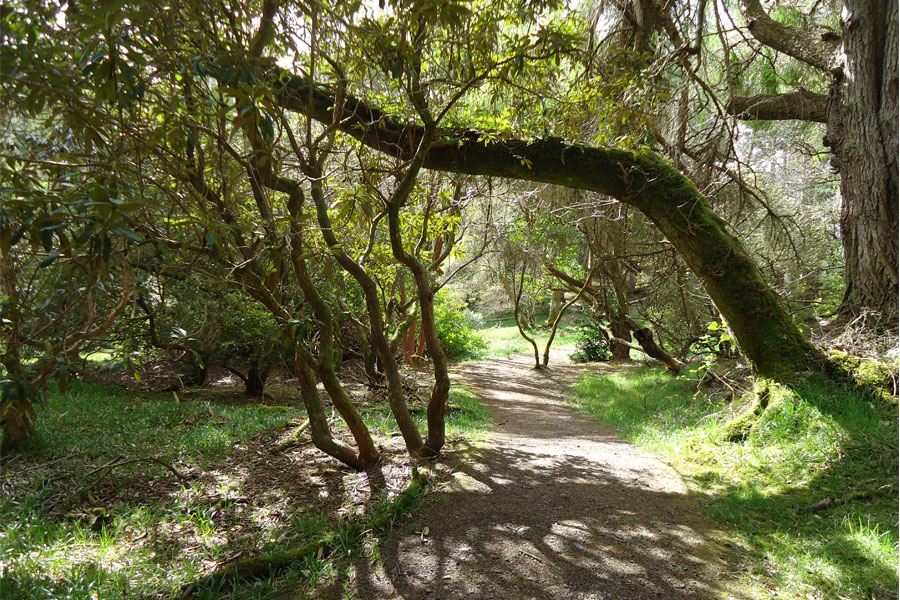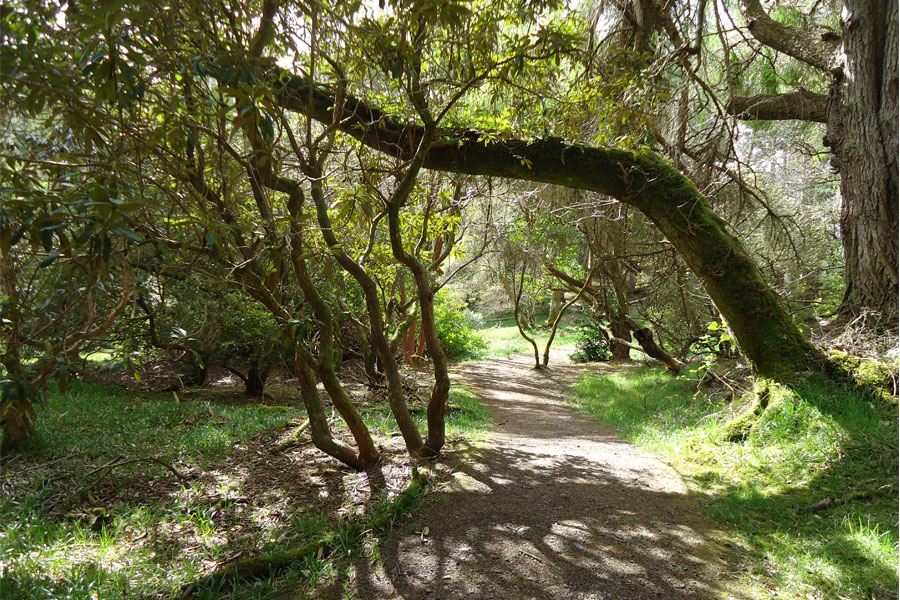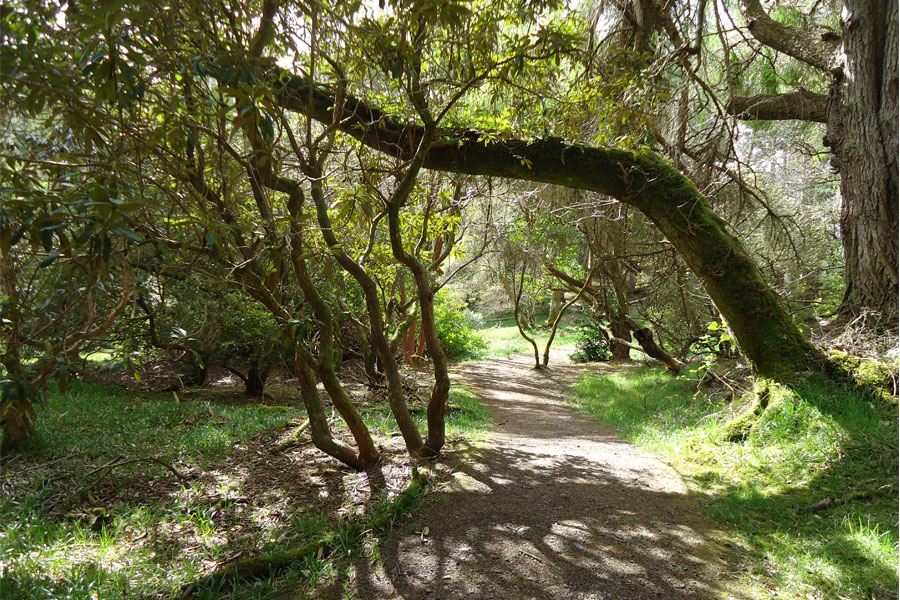 Consultant for conscious development
I serve globally as a trainer, speaker, manager and consultant promoting sustainability & conscious choices.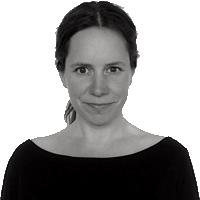 This is what I bring
Experienced in organizational development and alternative approaches to living and working, I come to you with a toolbox full of skills combined with strong intuitive wisdom and a non-intrusive way of co-creating.
This is how I work
I'm passionate about creating processes and structures that equally serve the people involved, the project's mission and the greater good. I tend to work with you instead of for you. I believe in lean procedures and transparent communication. I'm curious to explore different ways of doing things.
This is who I work for
My customers are organizations, companies, departments & individuals working towards a more sustainable world or wanting to live and operate in a more sustainable way.
What can I help you with?
Conscious Education, Facilitation & Coaching
Are you looking for a coach, trainer or facilitator? Would like to learn more about sustainability or the power of our choices? Share more? Live more consciously - or more authentically you?
Click here to learn more about what I offer.
"You inspire me with the light from your heart, with never-stopping devotion to make the world and yourself better & better. Stepping into the unknown, giving all you can give, being conscious and mindful about others – you inspire.".
Alisa Dentro
---
Sustainable Event Management
Are you planning a workshop, training, conference or festival and don´t know where to begin? Call me and we´ll figure it out! I organize events in a concious way - sustainable for everyone involved: team, particpants, stakeholders, environment.
Click here to read about an amazing event.
"Katie did an excellent job in creating a better, calmer environment in the organisation,
and in getting the parties to cooperate".
Robert Hall, President ECOLISE and Vice president Green Party Gotland
---
Immersive Consulting for Organizational Development
You are wondering what potential is still uncovered in your project, your organization, your community? You are facing a challenging situation and need short term professional support? Your project, organization or community is ready to evolve and grow? I love to evolve and grow so let´s do it together. What are we waiting for?
Click here to learn more about what we could do together.
"Katie's mind uniquely blends vision and practicality. She could see the potential and translated it skilfully into shorter term and longer term next steps. I can say without any doubt in my mind that without her support, we would not have moved forward so gracefully and effectively in our community evolution process. Thank you".
Dürten Lau, NFA
---
---
---
More information and examples of my work
---
More information about Conscious Education, Facilitation & Coaching
You are looking for a coach, trainer or facilitator? You would like to see something shared in this world?
Here is what I offer:
Inspirational Speaker I speak to any audience about sustainability and the power of our choices, about the need to act and ways to do so, about hope and existing solutions.
Facilitation I facilitate your meeting, workshop or conference. Together we work on delivering the tone and message you envision for your event, creating a safe and inspiring environment for all participants and guests.
Coaching I work with you to find out how you can live, work and lead in a more sustainable way. Keywords: work/life balance. Purpose. Transition points. Fullfillment. Changes of circumstances. Challenges.
Trainings & Workshops I help you design and deliver courses, programms or workshops on sustainability tailored to the needs of your participants, organization or community - suitable for teams, groups, schools or universities. A framework I love to use is the Ecovillage Design Education (EDE) curriculum.
---
Project example of sustainable event management
From why to what to how? Organzing the European Ecovillage Conference, a 5 day event for 500 people, I was once more reminded of the importance of "how" and "why" we do what we do instead of only focussing on the tasks, the "what" we do.
So I started my 6 months contract with inviting all stakeholders: Together we envisioned what we are about to create. A strong vision then shaped the aims and tasks which we then matched with the team - ensuring that the right person is in the right role: where skill and passion come together. Once we know what we have to do, why and who is doing it, came the interesting question of: And how do we do it?
Conciously designing structures, systems and processes conducive to collaboration, team spirtit and growth while holding the vision and overview for the whole, I placed quite a lot of focus on how we go about everything in a connected, sustainable, respectful, fun and rewarding way.
And it paid off. The feedback from the participants was amazing: "Thanks for such a wonderful conference and the humanity and friendship shown to me. I am very grateful for the gift received". "Thank you, good event, good people, and great organisation team!!"
Most proud I am however of the team of about 40 people of staff and volunteers. We worked hard but also received a lot and in the end we enjoyed the event - a fact that spread through the event creating a relaxed and light atmosphere for everyone involved.
Everything I do, I aim to do in a consious way allowing enough space for reflection and learning. My intentions when taking on this project were to explore the following questions: How to organize an event that size with the available ressources in a sustainable way for everyone involved? How do I find space to lead the team, organize the event, design the program and co-facilitate the conference in a good way? What does conscious leadership look like, experimenting with concepts beyond male or female?
"Thank you for being real, honest and as raw and authentic as you were throughout this whole process. Without hiding, you spoke what you felt, you cried when needed and laughed most of the time. What you created was absolutely amazing. You were and are a true inspiration for me to see how leadership can be done".
Constanze Scholz, team member
---
More information about immersive consulting for organizational development
Change Management * Capacity Building Start Up Support * Interim Management * Project Management
How to create or transform into a sustainable project or organization? What are the components? Who do we need on our team? How can we clarify vision, mission and aims to use as the foundation for everything we do? How do efficient structures and processes for your project or organization look like? What´s needed to successfully establish structures and processes to realize the purpose and - for funded projects - also to fulfil the funding requirements.
What is it for?
Improving procedures, structures and cultural set up in your project, community or organization
Achieving maximal efficiency and work satisfaction by analyzing existing roles and positions
Checking existence and alignment of vision, mission, aims with work routine and delivered results
What do you receive?
Clear analysis of the situation
Easy to understand recommendations for change
Action plan for implementing change
Customized tools for change exactly fitting your needs
I don´t believe in generic solutions but adapt all my tools to your needs. To understand your needs, I stay and work with you for a few days or weeks, fully immersing myself in your organization or living in your community soaking up information – cognitive, intuitive and creative. I absorb internal knowledge with external eyes. Using my core competency to quickly understand systems and immediately realize what works well and what´s needed, I analyze your existing structures, processes and professional set up. I am present and authentic and while I bring many ideas based on my experience, I don´t believe I have all the answers ready and invite you to truly co-create the best way forward. This way you might not receive what you expect (that you could do yourself) but what you actually need.
"Witnessing your poise, power, understanding and compassion has been awe-inspiring. Thank you for your leadership, capacity to delegate with trust and to care about people before the job."
Marta Boneta
---
Exciting example of a change management project
The Findhorn intentional community and ecovillage has been growing since 1962. Today about 550 people consider themselves part of the community forming an experiment in conscious living, an education centre and an ecovillage.
Structures, decision making procdures and processes used have organically developed with the community and while many things work beautifully, once in a while there is the need to check if the existing system really serves the purpose, the center and her people. It happened in 1999 when the need for an umbrella organization connecting all parts and members of the community was recognized and the New Findhorn Association founded.
And it happened in 2014 when I spontaneously drafted an organizational model for the current and possible new state of the community - inspired by Robert Gilman and the work of the NFA council.
Taking on the initial management of the resulting change process was an unbelievable learning experience for me. How do I bring in my ideas while staying open to all opinions? How do I best involve all stakeholders (and there are many) to ensure buy-in? How do I encourage a sense of ownership for the process and its results? From clarifying the vision and stakeholders to creating a clear plan and mandate for the next steps, I shaped the process and the process shaped me.
Knowing when it was time for me to step in was equally important than knowing when to step out of the process. I ended my engagament by establishing the community change working group (CCWG) who have then done an amazing job creating models for community-wide collaboration and governance.
"Katie, you have been instrumental at initiating the Change process at Findhorn. Your systems thinking is extraordinary, your way to speak is engaging and clear because your heart is so present in it too, -you are a star of a change worker! One day you will look back and think: Wow, I've helped for this to come about!"
Vera Bohlen, NFA
---
Selected References
Global Ecovillage Network
Responsible for establishing and managing legal, financial and administrative procedures of international charity organization. Managing projects, fundraising campaign as well as conference and event organization.
Reference: Kosha Joubert, CEO.
---
European Ecovillage Conference 2017
Conference Organizer, responsible for a team of 40 staff and volunteers creating a week long event for 500 people. Vision, design, planning, hosting, facilitating, evaluating.
Reference: Robert Hall, President of GEN-Europe at the time
---
AYUDH Summit
Keynote speaker at European Ayudh Summit with 300 participants
Reference: Andrea Goikolea, Event Coordinator
Education
**International Information Management (MA)
*Leadership and personal development coach *Management tools for leadership *Ecovillage Design Education *Trainer of Ecovillage Taster & Introduction
New Findhorn Association
Initiation and set up of community wide analysis and strategic development process for the Findhorn Community.
Reference: Dürten Lau, Listener Convener at the time
---
European Changemaker Camp
Conference host and facilitator for 250 participants, organized by Greenpeace and Civil Rights Defenders
Reference: Riina Kivilathi, Project Lead
---
Ramboll Management Consulting
Business Consultant working on local, national and international public sector projects. Research studies, evaluations, social impact measurement & management consulting from tendering to project/stakeholder management, delivery and training.
Reference: Tobias Bergman, former Business Manager now CEO at Nordlicht Management Consultants
---
Via Vacare
Analysis, improvement and documentation of marketing tools, procedures and guest information packs.
Reference: Jet Kellner, owner
Findhorn Foundation
Consultant for organizational development and governance. Assessment of charity with 120 employees. Initiation and leading of year long Collective Organizational Development Experiment (CODE)
Reference: Caroline Matters, CEO
---
Strascheg Center for Entrepreneurship, Munich University of Applied Sciences
Responsible for program development & delivery (fostering entrepreneurial skills in students), establishing international partnerships and setting up a new research pillar in the field of entrepreneurship.
Reference: Klaus Sailer, CEO
---
miraven travel & miraven coaching
Start up providing life & business coaching including outdoor events and retreats in Scotland, Germany, Serbia and Montenegro.
---
Status Report on Community-Led Action on Sustainability and Climate Change in Europe
Contributing Author
Reference: Tom Henfrey, Project Coordinator ECOLISE
PhoneUK (01144)-7767429965 or Germany (01149)-1781853206
Emailinfo(at)kukolj.eu
I'm looking forward to co-creating with you!